Resources for Managing Coronvirus Risks
---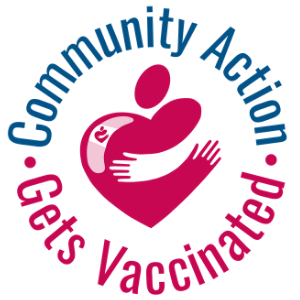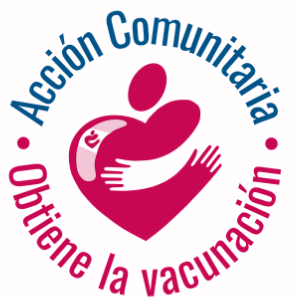 The following links might prove helpful as you decide how your Agency should manage the effects of COVID-19:
---
PA COVID-19 Vaccine Information provides updated information on the plan phases, locations and explanations.
Emergency Broadcast Benefit For Help Affording Internet Service
The Emergency Broadband Benefit is an FCC program to help families and households struggling to afford internet service during the COVID-19 pandemic. This new benefit will connect eligible households to jobs, critical healthcare services, virtual classrooms, and so much more.
CAA Covid-19 Agency Mitigation Plan shared by Union-Snyder Community Action Agency in April 2021.
Social Media Toolkit For Community Action for Covid-19 Efforts.  This toolkit was developed and is provided by National Partnership.
Social Media Toolkit For Covid-19 Vaccinations.  This toolkit was developed and is provided by the CDC.
Community Action Gets Vaccinated Logos Drop Box of logos in English and Spanish.  This drop box was developed and is provided by National Partnership.
PA Department of Health Resources. offers an overview of frequently asked questions related to public health and COVID-19.
PA Department of Health General Questions/Answers on COVID-19 provides numbers and resources.
Community Action Partnership Guidance & Resources For Managing Coronavirus Risks offers a statement and a comprehensive list of resources in response to the COVID-19 pandemic and how Community Action is responding and supporting our communities nationwide.
Office of Community Services March 12, 2020 Dear Colleague Letter
detailing the Community Action network's continued engagement and partnership with us to address and mitigate the spread of COVID-19.
CAPLAW guidance:
Managing Coronavirus Risks: What Should the Community Action Network Think About?
Coronavirus Updates for the Community Action Network
The Community Action Partnership issued a March 11, 2020 newsletter with a National Partners Joint Statement on Coronavirus and much information from all our national partners. If you need a copy with hyperlinks, please email Dan. The Partnership also offers a Guidance & Resources for Managing Coronavirus Risks webpage.
Workmen's Compensation Update re: Coronavirus Pandemic - information may be found by clicking on the name.
Not in that link - Information on Claims:
All WC claims (including COVID-19) are thoroughly reviewed, and decisions are made based on the facts and merits of each claim and the law.
If your COVID-19 claim is denied, you may file a petition with the WC Office of Adjudication.
New York Times article: Who Qualifies for Paid Leave Under the New Coronavirus Law.  But please, if unsure, contact CAPLAW or your own attorney.
USDA Food and Nutrition Services Coronavirus Site houses information pertaining to their coronavirus response and various stakeholder resources, including a list of national waivers to nutrition programs.  USDA also has an email address where stakeholders can voice ideas, questions, and concerns as they relate to nutrition programs.  Further, a list of contacts for FNS's Mid-Atlantic Regional Office is provided. 
CDC Vaccine Benefits Information
CDC Key Things to Know on Vaccines
CDC What To Expect After Getting a Vaccine
Black Doctors Covid Consortium
CAPLAW Reality Reset Webinar Archive
Troutman Pepper FAX On COVID 19 Vaccines
If you have more questions related to Community Action and managing coronavirus risks, please write Dan and we will do our best to find an answer or resource.