CAAP COVID-19 STATEMENT
The Effects of the Coronavirus on Low-Income People
---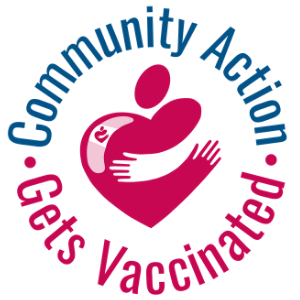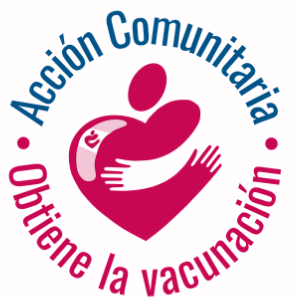 It is almost always the case that when disasters strike, people living in poverty end up being affected disproportionately. A lack of resources limit both these families' ability to prepare for emergencies and their ability to recover. As the novel coronavirus spreads across the country and more Americans are contracting COVID-19, we can expect that low-income Americans will be hit especially hard.
Here are some of the ways in which low-income people will be disproportionately impacted:
Poor Americans are much more likely to be uninsured, and as a result, much less likely to receive medical care. Without regular medical care, they are more likely to have underlying health conditions that may make them more susceptible to the worst effects of COVID-19, resulting in a higher mortality rate. Even without underlying medical conditions, the inability to afford healthcare may keep some from receiving treatment, exacerbating symptoms, and perhaps even prolonging the course of the disease. The problems caused by lack of health coverage are especially a problem for states like Kansas that have not expanded Medicaid.
Those without health insurance may also be less likely to get tested when they exhibit symptoms, and therefore may not know that they have been infected with the coronavirus. Some could unwittingly be passing on the virus, meaning that a lack of insurance coverage is a health threat for everyone.
With little or no money to spare, low-income people are less able to stock up in anticipation of quarantines or travel restrictions.
Since low wage workers are disproportionately employed in industries that are most likely to experience some of the most severe effects of restrictions on travel and measures to encourage social distancing (restaurants and hotels, for example), these individuals are the most likely to experience unemployment resulting from the spread of the virus and measures to control it. 
Necessary measures intended to limit the spread of the virus, such as social distancing, may also harm poor people. If workers are forced to stay away from work temporarily, low-wage jobs are the most likely to involve tasks that cannot be done at home. In fact, these jobs, which often involve caregiving and customer service, are more likely to involve direct human contact than most higher wage jobs. For those low-wage workers who do have jobs that are amenable to working remotely, they still may not able to do so because they are less likely to have access to broadband Internet connections. Since low-wage jobs rarely include paid leave, these workers are faced with the prospect of long periods of lost income whether or not they actually contract the coronavirus.
In light the outsized impact that low-income people will endure, KACAP urges employers and policy makers to consider these burdens and take steps to lessen the impact on low-income citizens. These steps should include the following:
Extend health coverage so that low-income people can receive testing and treatment they need. Tests should be provided for anyone free of charge. Congress should make more Medicaid funding available and grant waivers to states to ensure that Medicaid covers the cost of treatment. Finally, the Legislature should send a Medicaid expansion bill to Governor Kelly immediately. 
The federal government should provide additional funds for states to extend unemployment insurance benefits, and states should be prepared to extend the period of eligibility these benefits. 
Employers should provide paid leave for workers unable to work due to illness, quarantine, or temporary closure of workplaces. The federal government should provide funds to assist small employers make this leave available.
---
March 2020 History:
2020.03.21 - DCED Guidance on services considered emergency, life-sustaining services. 
The Governor announced an updated strategy to keep Pennsylvanians safe and to stop the spread of the Coronavirus by practicing social distancing. The intent is to "flatten the curve" and keep person-to-person contact at a minimum.  The exception to this, which applies to our DCED-funded housing community service networks, is emergency life-sustaining services such as food distribution, Crisis Interface (heating emergencies) and any emergency-type community or family services.

According to the list established by the Governor's Office, the Construction category (meaning all types of construction which would include home repair and weatherization etc.) is very clearly marked as non-life sustaining. The only exception to this is if weatherization or rehabilitation work is already underway, where work has started on a unit and you/subcontractor were unable to finish such that it left the home in some type of non-usable situation or emergency repairs are required. In those instances, you should take every precaution to enter with customer permission to finish work on the unit such that the home is left in a safe status.
At this time work should not be commencing on any projects that may have been awarded and not yet started.
For other non-profit services, there is a category of Social Assistance that does allow for continued opening of:
Individual and Family Services;
Community Food and Housing and Emergency and Other Relief Services;
Vocational Rehab Services.  HOWEVER, this is meant in relation to life-sustaining services ONLY. [Emphasis added by CAAP for Website Publication.]
Teleworking should be used as much as is feasible via use of phone contacts and email and webinar/video/conference calls, etc. to address normal operations as much as is possible. DCED staff is teleworking and available for any questions or concerns you may have.
From the Governor's Office:
"We continue to examine the evolution of this disease and pandemic impact with a priority on Pennsylvanians' health and safety, and make decisions to mitigate the risk to our hospital system and the people of Pennsylvania. As we have seen in other countries, we need to alleviate the flow of patients into our hospitals when this virus peaks in order to give our doctors, nurses, and all of our medical professionals and first responders a fighting chance.
That said, in regard to all questions pertaining to life-sustaining and non-life sustaining businesses, these closures are for non-life sustaining physical operations. Any business that can continue to conduct virtual or telework operations through employees working at their homes is allowed to do so.

The spread of COVID-19 is increasing at an exponential pace, especially in urban areas and southeast Pennsylvania. New cases are beginning to appear in other counties, which suggests community spread. The health and safety of all Pennsylvanians remains the highest priority, and the governor must do everything in his power to stop the spread because that will prevent worst-case-scenarios – thousands of sick Pennsylvanians, many deaths, and an overwhelmed health care system.

The governor is using his authority under the declaration of a disaster emergency to take decisive action to protect Pennsylvanians. We understand that this will mean a significant economic disruption but we are heeding the advice of the medical community, the CDC and the White House. We have determined that this is the best course of action to help stop the spread of COVID-19. and allow our hospital system to manage the influx of patients.
Again, it's important to remember that these closures are for non-life sustaining brick-and-mortar operations. Businesses should still operate if they're able to telework or, as in the cases of restaurants and bars, provide takeout or delivery services. Further, we're continually reviewing the list of life-sustaining businesses to ensure that life-sustaining services are being provided to the public during this crisis. Businesses, which are listed for closure but believe that they could help mitigate this crisis by providing a life sustaining service, will be given an opportunity to apply for a waiver.
This is an evolving situation and decisions will continue to be made and revisited as needed. In the meantime, businesses and employees seeking guidance should contact the Department of Community and Economic Development at ra-dcedcs@pa.gov or by calling 1-877-PA-HEALTH and selecting option 1."
2020.03.20 3.20 DHS Stakeholder Update to keep stakeholders apprised of new action DHS is  taking in response to COVID-19 and necessary updates.
2020.03.19 - Update from the PA PUC:  An Emergency Order directing a moratorium on terminations included gas, electric, water, wastewater, and steam heat, in addition to telephone.  The Order also requested that utilities restore service to previously terminated customers, where possible and considering safety.  Note that this is only for utilities over which we have jurisdiction.  The Commission does not regulate cooperatives or municipal authorities, with one exception – Pittsburgh Water and Sewer Authority.  However, we have spoken with the Pa Rural Electric Association (electric CO-Ops) and they indicated that they have strongly advised their members to follow the same guidelines.  We have also heard from the PA Municipal Authority Association (water and wastewater authorities), and they indicated that they have provided guidance on the issue and encouraged their members to consider moratoriums on terminations.  Hope that information helps.
2020.03.19:  The PA Supreme Court today announced that all non-essential functions will be halted at least until April 4, 2020. Therefore, no eviction, ejectment or other displacement from a residence based on failure to make payment can be made.