Sue Hoffman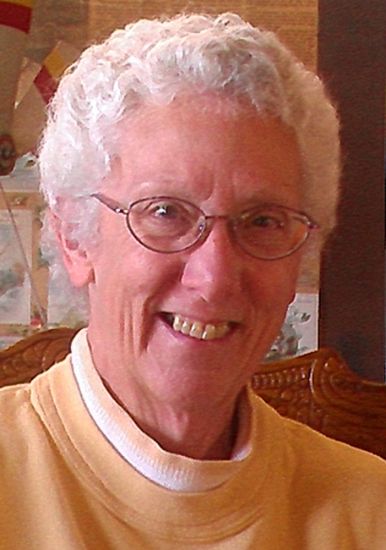 Cancer had taken the life of Sue Hoffman's husband in 2000. Married for nearly 25 years, Ms. Hoffman felt lost and afraid. The bank she worked for in Lancaster, PA had moved to Buffalo, NY. She found herself alone with little money. That is when she made the decision to move to Erie to be closer to her siblings and start a new career.
Ms. Hoffman moved to Erie in 2003 to find full time employment. She had heard that obtaining a good paying job in Erie was relatively easy. She found a job in a plastics factory but soon discovered she couldn't keep up with the younger workers.
Through a temp agency, Ms. Hoffman found a job that she enjoyed, but she found herself a target of unwelcomed sexual harassment. She reported the harassment to the temp agency and, with their urging, quit her job. At the age of 59, Sue found herself with no job and no unemployment benefits.
Ms. Hoffman's sister told her about a program managed by the Greater Erie Community Action Committee (GECAC) called the Senior Community Service Employment Program (SCSEP). SCSEP is a paid community service and work based training program for job seekers age 55+, where seniors work 20 hours per week at minimum wage with non-profit agencies to upgrade their work skills. The staff at GECAC was impressed with Ms. Hoffman's skills and placed her within the organization as the SCSEP administrative assistant in May 2008. "The job required me to make phone calls, which I dreaded. My low self-confidence was hindering my performance. Fortunately, the staff helped me take specific steps to boost my self-confidence which improved my job skills," said Sue.
Ms. Hoffman worked in the SCSEP program as an administrative assistant for a little over a year. During that time the staff tried to build her self-esteem and confidence level so she could obtain employment. When a part time position became available at GECAC's headquarters, the staff encouraged her to apply. Ms. Hoffman was hired on June 15, 2009, as a part time Security/Information Officer at GECAC's headquarters. In October of 2013, Ms. Hoffman was promoted to the full time Security/Information Officer position where she was now responsible for managing all of the front desk operations. Ms. Hoffman's supervisor, Linda DeFelice, said, "Sue has always possessed the necessary skills to succeed, but just needed her self-confidence built up. Ms. Hoffman has become an integral part of this agency, and I don't know what we would do without her."
Her life was finally stable; or so she thought. Thrilled to have medical insurance, Ms. Hoffman was encouraged by her fellow employees to find a family physician and get caught up on health screenings, including a mammogram. Ms. Hoffman was shocked to find out that her mammogram indicated that she had breast cancer.
During treatment, Ms. Hoffman had an amazing outlook. She focused on getting well while she worked. Though she had side effects and worries about finances and scheduling issues, Ms. Hoffman became stronger inside and out. She never lost her sunny disposition or her willingness to help people overcome their challenges. Ms. Hoffman now has good health, a comfortable home, a reliable car, and a career that offers benefits and a good salary.
But Ms. Hoffman has one more battle to fight. Recently, she became the primary caregiver of her grandchildren ages 10 and 4 weeks. Her daughter is in rehab for substance abuse. Ms. Hoffman has put her life on hold to provide her granddaughters with a stable home and the love and care they need. The emotional and legal limbo is straining, but Ms. Hoffman is grateful that through GECAC she has access to information about the services available in the community.
In Ms. Hoffman's own words, "I love my job. I love helping people. I feel proud of what I am doing for less fortunate people in Erie County." She goes on to say, "I hear so many stories from people just like me that need a little bit of help. And when GECAC provides that help, they are so appreciative. I too am appreciative of GECAC and the staff. It is an honor to work for community action."