Shareatte Ford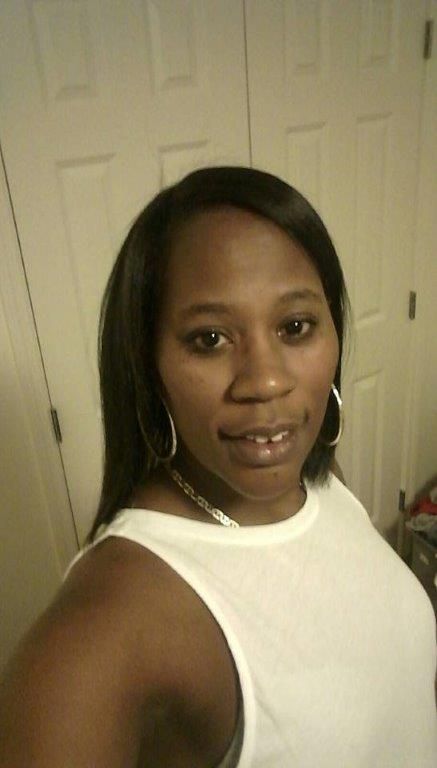 Shareatte Ford is the mother of two young men. Her journey into motherhood started in 2007. She was 28 and found herself alone and pregnant. She was living at home with her parents at the time, and she didn't have a job. As she says, "I was broke, I didn't have insurance, and I didn't know how I was going to support myself, let alone my unborn child." She knew she could depend on her parents, but "it wasn't their responsibility."
As her due date neared, Shareatte realized she and her child would need help and signed up for food stamps and medical assistance. She gave birth to her son in May of 2008. She opted to take a year to stay at home to care for her son, building a strong mother-child relationship. Once he turned one, Shareatte was assigned to the Work Ready (WR) program at BCAP. Little did she know, this referral was going to give her opportunities that would change her life forever.
Shareatte attended the program twenty hours a week. She completed a multitude of job applications every week. She was interviewed for a few, but to no avail. She felt like she was stuck, but then her application for public housing was approved. She moved into Glenside homes where her rent was based on her income. Even though she was still on cash assistance, she was able to move out of her parents' house and create a home for her own little family.
But Shareatte was not content. She wanted to be able to provide for her family. She knew she needed to gain new skills. Therefore, when the BCAP Head Start Program office had a volunteer opening, she gladly accepted. Shortly after being assigned as the Head Start Volunteer, a Paid Work Experience (PWE) slot opened in the Work Ready Program. Shareatte was offered a chance to continue in her assignment but get paid minimum wage for her efforts. She loved the work and wanted to continue serving in the program. She worked in this position for several months.
Shareatte became indispensable to the Head Start team. Within a short amount of time, she was offered a full-time position as the Secretary for the Head Start Director. She found she was able to survive without cash assistance and medical assistance. She still received food stamps, but she was feeling very positive about her future.
In 2012, BCAP took on the Pre-K Counts Program. Shareatte had proven over and over again that she had substantial skills and knowledge of the regulations for this program. She earned the position of Director of Pre-K Counts. She no longer needed food stamps, and, two years later, Shareatte purchased a new car. While this was exciting, she had one more giant step to take to be truly self-sufficient.
October 2016 found Shareatte achieving that dream. She moved out of public housing and moved into a beautiful new home where she now resides with the two most important men in her life. Her co-workers said, "Shareatte is a one-woman powerhouse. She single-handedly manages the Pre-K Counts program efficiently and effectively but still finds time to support other BCAP programs. Her quick and ready smile along with her infectious laugh makes work a pleasure. She shines as one of BCAP's rising stars."