Rochelle Plummer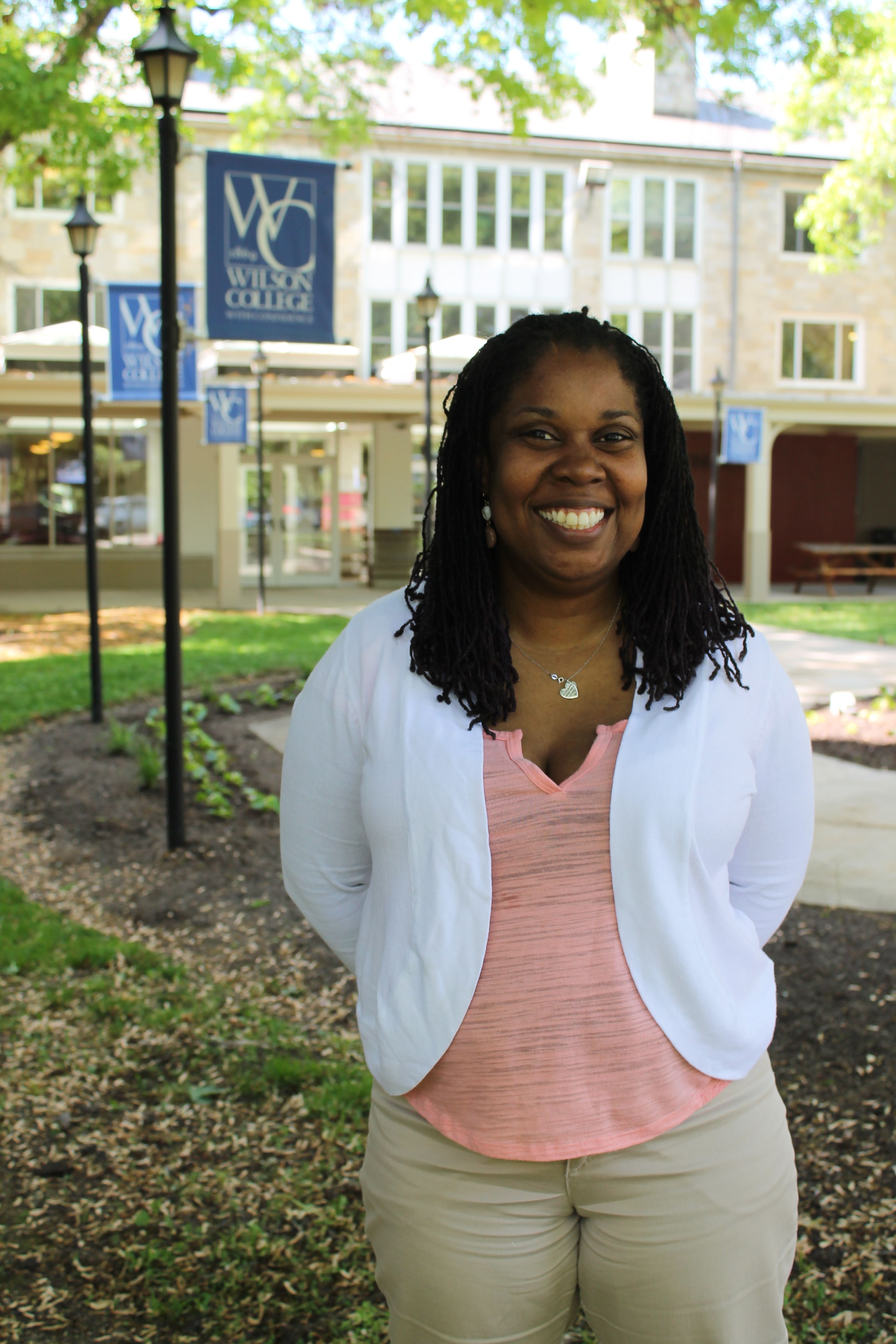 Rochelle Plummer comes from generational poverty. Neither of her parents completed high school. Rochelle's mother gave birth to her at the age of 18. Rochelle's father was a drug addict and abusive to both mother and children. Unable to defend herself, Rochelle's mother allowed her father to take the children away. During this time, Rochelle and her two siblings lived a life of unimaginable poverty – often crying themselves to sleep from pure hunger. They moved from shelter to shelter with all of their belongings shoved into trash bags. Following in her mother's footsteps, Rochelle gave birth to her first child at the age of 15. At that time, she had only completed the sixth grade.
Determined to have her daughter live a different life, Rochelle began to study for her G.E.D. She obtained employment and attended driving school at night. At the age of 17, she successfully earned her G.E.D. By 18 years of age, she married and enrolled in college, now with three children. No matter how hard Rochelle tried, she could not sustain her family. Life was a spiraling whirlwind, which often spun backwards. However, she continued her education, even as her family grew. Finally, eight years later, she earned her Associate's Degree. Now with six children, (including three with special needs), and only one modest income, their living conditions declined drastically. Her husband made too much money for assistance but not enough money to care for their family. It was at this time that Rochelle was at her breaking point.
Desperate for a way out, she learned about the Support Circles program at South Central Community Action Programs (SCCAP). After speaking with the program facilitator, she immediately joined. Although very intelligent (she was working on her B.A. degree at the time), Rochelle was stressed and mentally unstable, although she hid it well. She had no family or friends in PA, and she felt like no matter how hard she tried there was no escaping poverty. She began coming to Circles, attending weekly and actively participating. She was very vocal, and though she seemed like she had it under control, her marriage was declining, and she struggled to stay on top of her schoolwork. Circles, for Rochelle, was a sanctuary. The group was a refuge from the realities of her world, which consisted of an unhealthy marriage, debt, and lack of provisions to care for her children. Nonetheless, Rochelle continued to be involved in Circles and completed her undergraduate education, earning a B.A. in English.
Within the past few years, Rochelle has seen many dreams become a reality. She helped her children either successfully graduate from high school or thrive in school. Rochelle is no longer in an unhealthy marriage, which has provided peace of mind. She has earned her M.S. degree, and will graduate in the spring with a second Master's degree. She has been employed for almost two years as the assistant to the Vice President and Dean at Wilson College. Recently, Rochelle was approved for a Habitat for Humanity home. Construction began in March 2016.
From her initial entry into the program, Rochelle has become a voice for others who are in poverty. Rochelle joined a poverty simulation to help inspire others to get involved and find community wide solutions. She's becoming a Circles Ally. For the past year, Rochelle has been an active SCCAP board member. Ultimately, her goal is help others overcome poverty. Rochelle says the impact of Circles was, "Life changing. I wanted to get out of poverty, but I didn't know how. Life was exasperating. Circles not only pointed me in the right direction, but the program gave me personal guides – my Allies, Circle Leaders, employees, and volunteers."