Pamela Fisher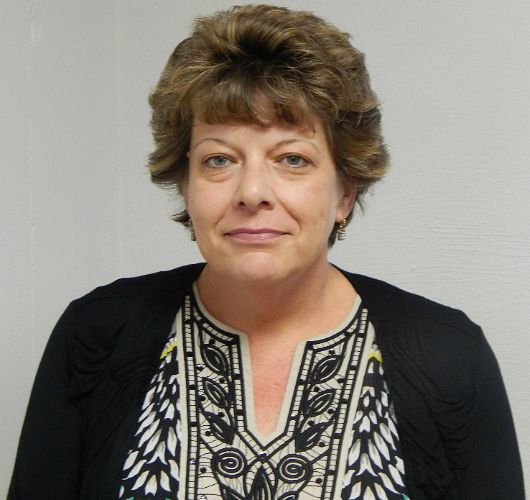 Ms. Pam Fisher enrolled in Westmoreland Community Action's (WCA) Circles Initiative in New Kensington in 2012. As a single mother of three, she lived in low-income housing with her two sons, Timothy and Thomas (19 and 16 at the time), and one daughter, Rebecca (14 at the time). Ms. Fisher was at a time in her life when she was in need of help finding direction and meaning that would enable her to become self-sufficient and get her life back on track.
Ms. Fisher heard of the WCA Circles Initiative through the outreach and recruitment efforts of the New Kensington site. She entered the program in January of 2012 and graduated from her Getting Ahead class 17 weeks later. From there she showed the desire and ability to co-facilitate the next Getting Ahead class and did so. While working on her plan that she developed for herself to work her way out of her current circumstances, she had the assistance of two individuals. These two people were her Circle Allies, namely Ms. Carol Dunlap and Ms. Kristine Demnovich. She met with these women on a consistent basis throughout the next year.
Ms. Fisher achieved many accomplishments during this time:
• Moving from low-income housing into home ownership in a different community – Derry, PA. She chose Derry so that her children would have a chance at obtaining a better education and for their overall well-being.
• Becoming involved in the Bridges Program, known as the Thrive Program in Latrobe and Derry.
• Becoming employed at the Union Mission Men's Shelter in Latrobe.
• Becoming an advocate for persons with disabilities.
• Facilitating Getting Ahead classes and being a part of the Guiding Coalition at the Latrobe Thrive site.
• Receive training as a Certified Bridges Out of Poverty Trainer by attending the required training provided by aha! Process.
• Having a savings account for rainy days.
• Making extra mortgage payments to try and pay off her mortgage ahead of schedule.
Ms. Fisher's three kids are a success today as well. Timothy, age 21, is attending Carlow University for Nursing and will receive his BS degree in December 2015. Thomas, age 18, is currently attending Derry Area High School. He is employed part-time and volunteers in the community. Thomas, a junior member of Lions International, will graduate in 2015 and attend Carnegie Mellon University. He plans to become a doctor. Rebecca, age 16, is also currently attending Derry Area High School. She is very active in her community and is also a junior member of Lions International. Rebecca will graduate in 2016. She also has her heart set on attending Carnegie Mellon University
Ms. Fisher's goals were accomplished with the assistance of WCA employee Mr. Scott McMannis, who runs the New Kensington Bridges site and Ms. Fisher's two Circle Allies – Ms. Dunlap and Ms. Demnovich. Weekly meetings at the site provided the accountability and encouragement that was needed for her to persevere. Along with this, Ms. Dunlap and Ms. Demnovich were very instrumental in helping Ms. Fisher stay the course and assist her in any way possible, from having that listening ear to providing positive feedback that would enable her to continue on her way to becoming self-sufficient.
Because of this assistance and Ms. Fisher's determination not to become another statistic but a producer, she was able to become stable and is now giving back to the community that helped her. She is now a great resource, advocate, and helper to those trying to overcome the barriers that once held her back.
Says Mr. Scott McMannis, "I highly admire Pam for her hard work and success. Pam does not quit."