Kenneth Jache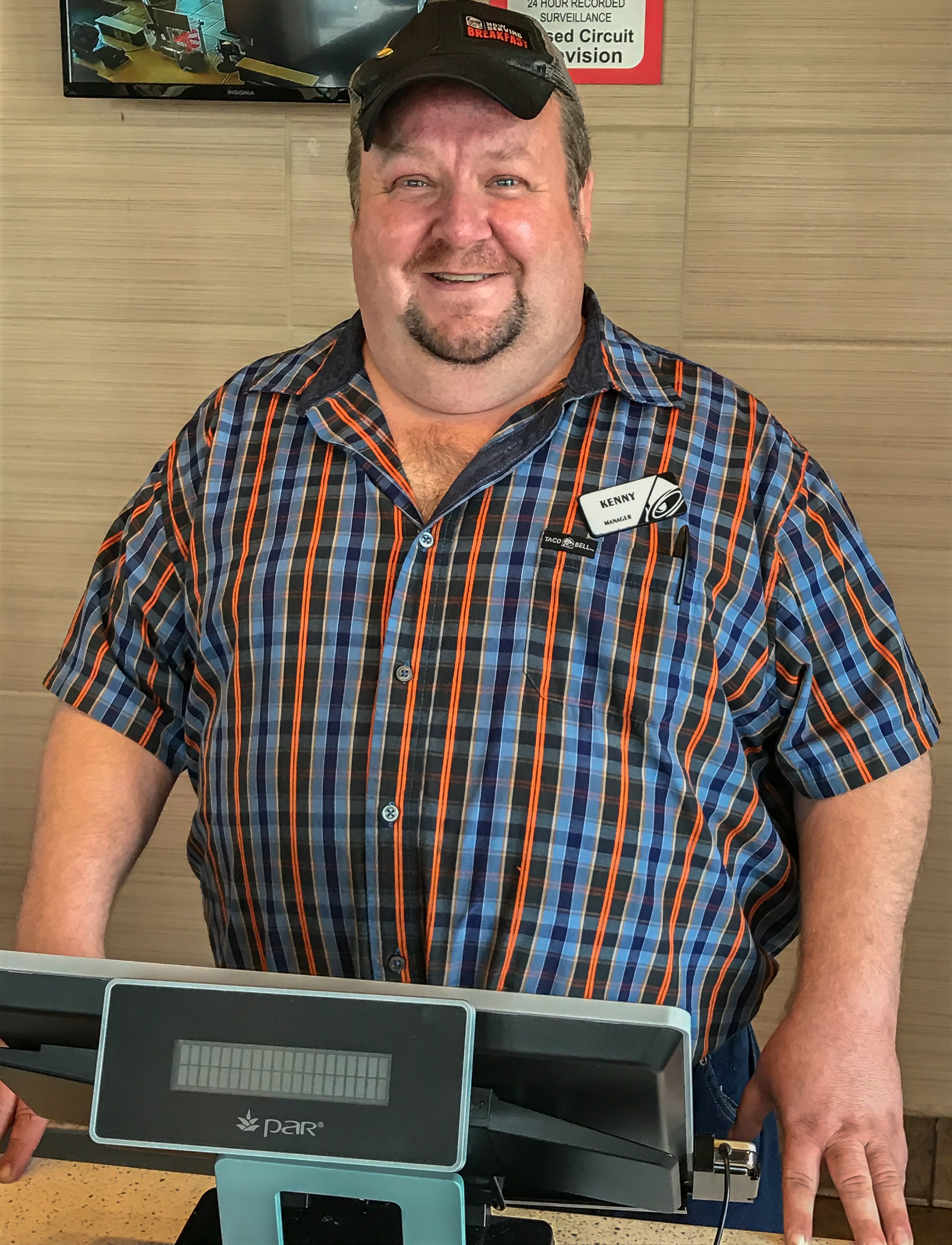 Kenneth's (Kenny) roller coaster journey started in January 2011 when he became homeless due to losing his job in his home state of New Hampshire Kenny had been estranged from his family for almost two years and didn't want to burden his family with his housing issues.
In November of 2012, Kenny's brother found out Kenny was in a homeless shelter and made travel arrangements for him to move to Pennsylvania. However, Kenny's living arrangements fell through, and he became homeless again. Kenny was in contact with the Salvation Army who recommended Kenny contact Community Action, Inc. (CAI). CAI enrolled Kenny into Holmes House, a men's emergency shelter located in Punxsutawney.
During his stay at Holmes House, his case manager, Cheryl Craft, assisted him with applying for food stamps, medical assistance, and jobs. After a brief stay in Holmes House, Kenny moved into the Transitional Housing Project in Punxsutawney on October 16, 2015. During his stay at Transitional Housing, Kenny continued to job search and enrolled in a job preparation program through Careerlink and the Office of Vocational Rehabilitation (OVR). Kenny's health issues initially prevented him from job searching while staying at Transitional Housing. Once Kenny's health stabilized, he began job searching and gained employment through the Salvation Army; however, it was seasonal employment. Kenny became frustrated as he applied for jobs, attended interviews, but was not hired. Kenny said that "if just one employer would give me a chance, I could show them what I am capable of doing".
While continuing to job search, Kenny volunteered for CAI and for the Salvation Army. Even though he was frustrated with job searching, Kenny did not give up. He researched the Certified Nurse Assistant (CNA) program and enrolled in April 2016. While attending CNA classes, Kenny inquired about a position at the Salvation Army. Kenny interviewed for the position and received the job but had to relocate to Ohio in June 2016.
In August of 2016, Kenny found himself unemployed and homeless in Ohio. Kenny moved to Warren, PA where he worked at a fast food restaurant. Unfortunately, after three months, Kenny became unemployed and was homeless again. In February of 2017, Kenny moved in with a friend and relied on food stamps and medical assistance while he continued job searching.
In October 2017, Kenny obtained employment at another fast food restaurant in Punxsutawney. It was part-time employment at minimum wage, but it was a start. Since Kenny didn't have transportation, his friend transported him back and forth to work until his car stopped running in January of 2018. With no transportation to work, Kenny needed a place to stay in Punxsutawney.
Kenny contacted CAI and asked for help with shelter. On January 18, 2018, CAI enrolled Kenny into the Holmes House Shelter, and Kenny was able to maintain his employment. By the end of March 2018, Kenny was promoted to Shift Manager, increasing his hours to full-time and pay to $9.00 per hour, with some benefits. On May 15, 2018, Kenny moved into his own apartment. Kenny said, "Community Action helped me to keep pushing forward to look for jobs. If Community Action couldn't help me, I would still be homeless."