Jamie Rollison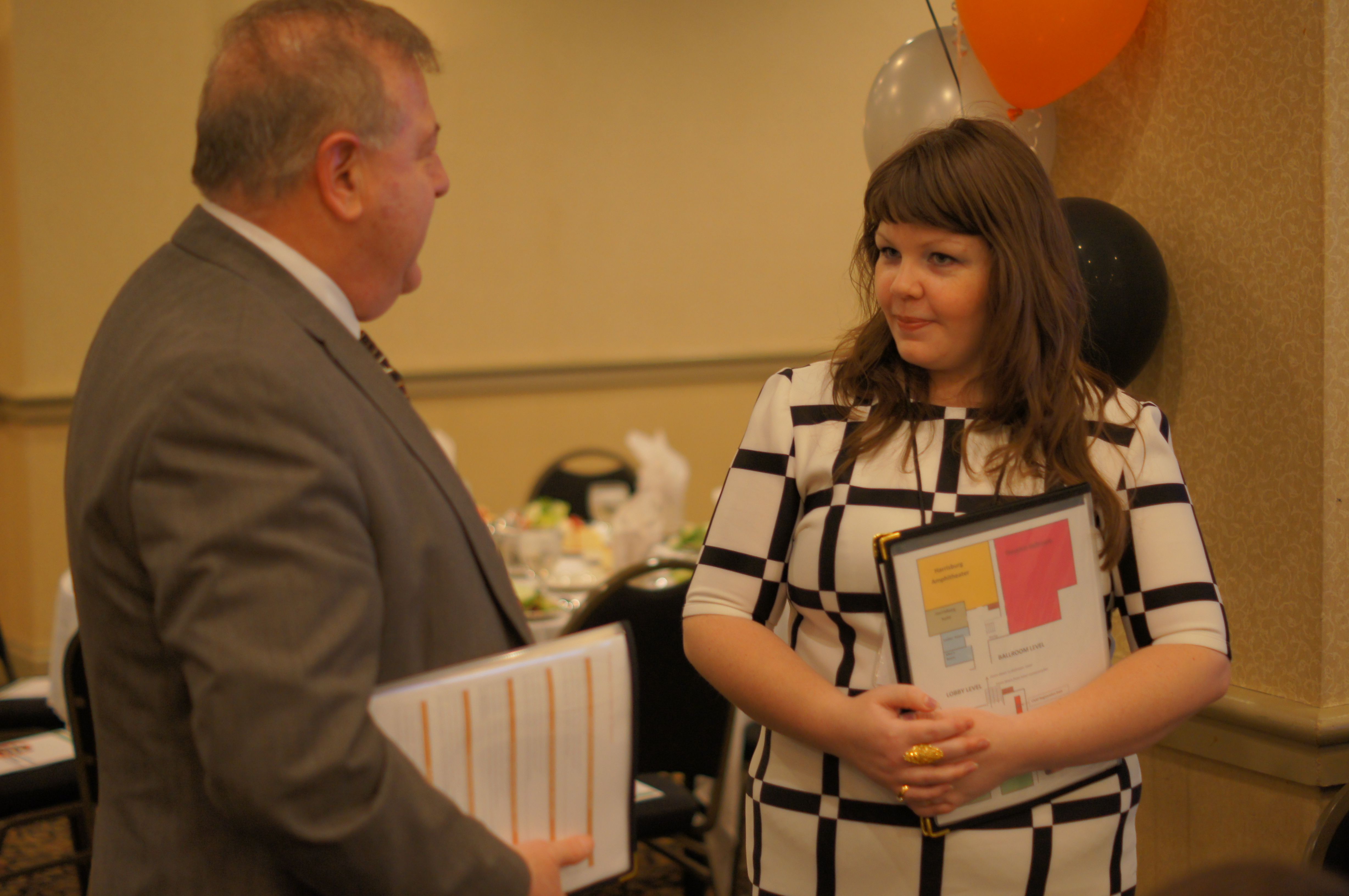 Jamie came to Scranton-Lackawanna Human Development Agency (SLHDA) as an EARN (Employment Advancement and Retention Network) client in 2005. Going through EARN was a humbling experience which really helped Jamie hone her career perspective. Each day, Jamie had to arrive at SLHDA at 9:00AM which meant taking a ten-mile bus ride that left early in the morning. Jamie also attended a job search and preparation class at CareerLink where she received help with resume development. CareerLink also helped Jamie prepare for interviews and strategize for her future career. Jamie's caseworker, Gary, pushed her to work hard, and soon Jamie gained temporary employment at a telemarketing company.
Restarting her career was difficult, especially with two small children – but her children kept Jamie motivated. With the help of her grandfather, Jamie was able to purchase her first car for $1,000 which made the job search easier. Her caseworker Gary helped Jamie with car repair issues and with obtaining car insurance through the resources provided by EARN.
Jamie's involvement in EARN was on-going for about two years as she gained experience working with temp agencies and sometimes balancing multiple jobs to keep up with heating costs and other household expenses. One day, Gary mentioned to Jamie that a position requiring bilingual skills had opened up in SLHDA's Crisis Program. Jamie was familiar with and very appreciative of the Crisis Program since it had assisted her a few times in the past. Jamie interviewed and was hired for the position in July 2007. Jamie says, "I felt lucky to have people around to support and help me the way they did in EARN. Involvement in EARN was very rewarding."
Jamie quickly built wonderful relationships with all of her co-workers at SLHDA. In July 2010, Jamie applied for and received a position within Head Start as a bilingual Family Engagement Aide. Working with Head Start and Early Head Start was an incredibly enriching experience for Jamie as an individual, as a mother, and as a professional. She recommends Head Start and Early Head Start to everyone she encounters.
In April 2015, Jamie applied for and received a position in SLHDA's energy department. When asked how the agency has affected her life, Jamie said that, "it has helped me develop into the person that I am today. I honor the esteem, encouragement, responsibility, and vision that SLHDA has instilled in me." Jamie wholeheartedly appreciates the support and opportunity that her caseworker Gary has provided. Jamie says, "I wouldn't be here now if it wasn't for him."
Jamie Rollison is now a mother of three (Lucas – 13, Zaira – 12, and Lennox – 3). She has been on a progressive path to self-sufficiency and is now stable and very happy. Jamie is proud to say that alongside her husband Carlos, a carpenter, she has been able to support her family without government assistance. Jamie's plans for the future include buying a home, opening a furniture business with Carlos, and celebrating the journey that lies ahead.