Catherine & Efrain Rivera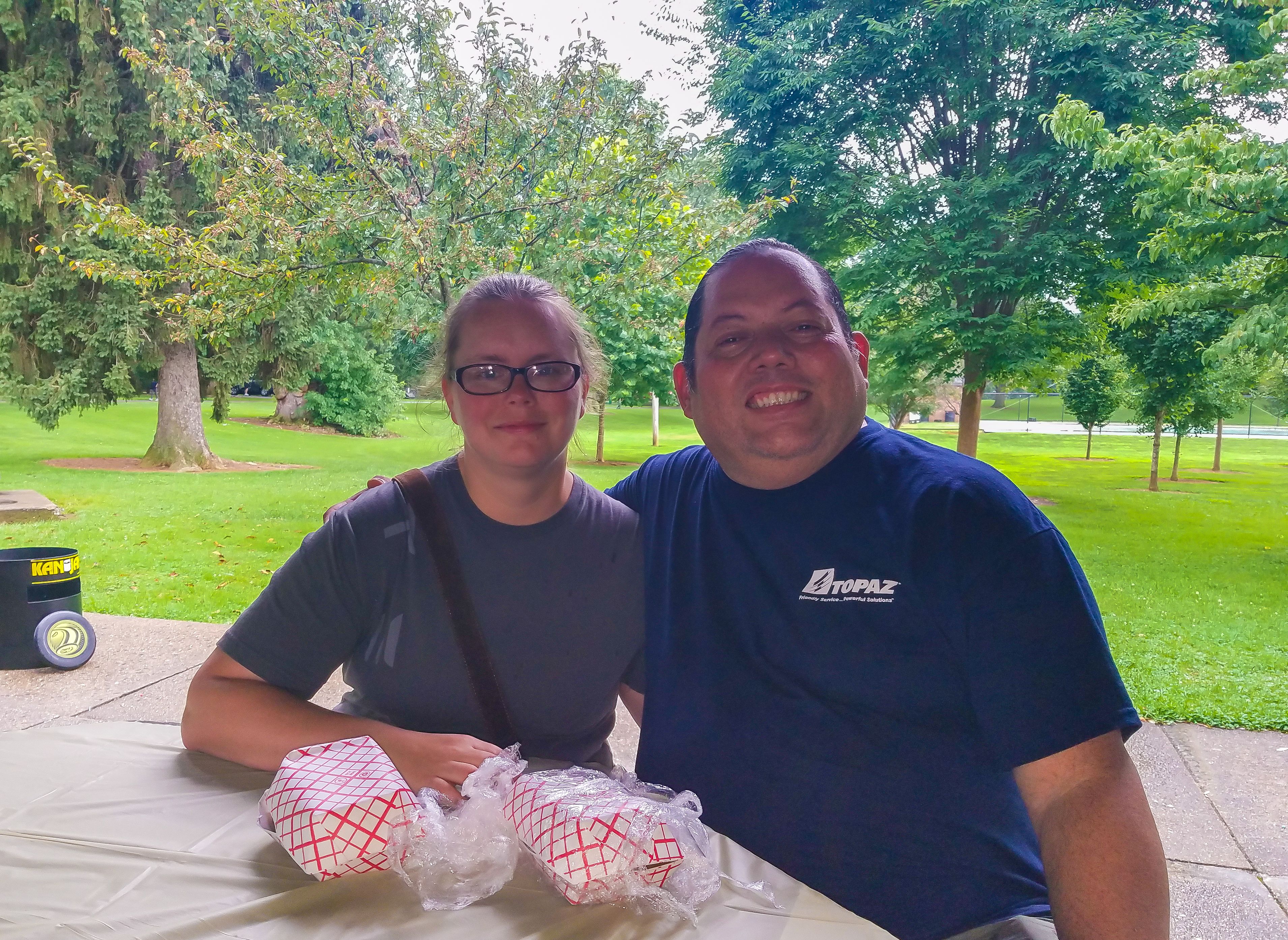 Catherine and Efrain Rivera have been a part of Community Action Partnership for over five years. Their journey with
CAP started in 2012/2013 when their middle daughter Selene was enrolled in the Head Start program. The Family Advocate, Bobbie Frick, referred the Rivera family to the Circles program in May 2013. (The Circles program was renamed to the Atlas Initiative a few years ago and is now known as the Navigation program.)
At that time, Catherine and Efrain were struggling since Efrain was working a low-paying job that he disliked, and they were living in an area where they did not feel safe. The family's main goals at that time were to find a better paying job for Efrain and to move into safer, more stable housing. The Circles/Atlas program objective was to help families who were in poverty create a circle of support that helps them achieve their goals.
Despite staff and program changes over the five years of being enrolled, the Riveras have always remained faithful. Their circle of support has continued to grow with each new member, and they are the comforting presence in the group that invites those who are wary of starting to join and stay.
After securing safer housing in December 2013, Efrain was able to move forward in his position at work and continually achieve higher pay. Continuing goals at that time were for Catherine to start her own business and to achieve stable transportation. The Atlas Initiative assisted Catherine in starting up her doula business in 2015 and securing more reliable transportation from Wheels to Work in 2017.
During their journey through the Circles/Atlas/Navigation program, they have continued to hit roadblocks but were able to overcome them successfully because of continued support from the group and skills that they were able to build upon over the years, including resilience, perseverance, and problem-solving. In addition, Catherine stated that the staff at CAP has continued to provide motivation and help with planning and achieving their goals.
Some of the roadblocks that came up during their time with CAP included inadequate housing, loss of family members and friends, personal health issues, financial struggles and ongoing transportation issues. The Rivera family has persevered through these challenges, working hard to become self-sufficient. Their current goals include Catherine obtaining full-time employment, the family buying a newer car that is even more reliable, and Efrain continuing to move up in the company. Efrain is now making twice as much money at his job, which has been a tremendous help in them achieving self-sufficiency. Catherine states that "CAP has been amazing for our family. Circles/Atlas has helped us tremendously as a family, and Head Start has educated two of my children to be Kindergarten-ready and gave me the opportunity to serve on their Policy Council." Only bigger things lie ahead for the Rivera family.