Anthony DeRosa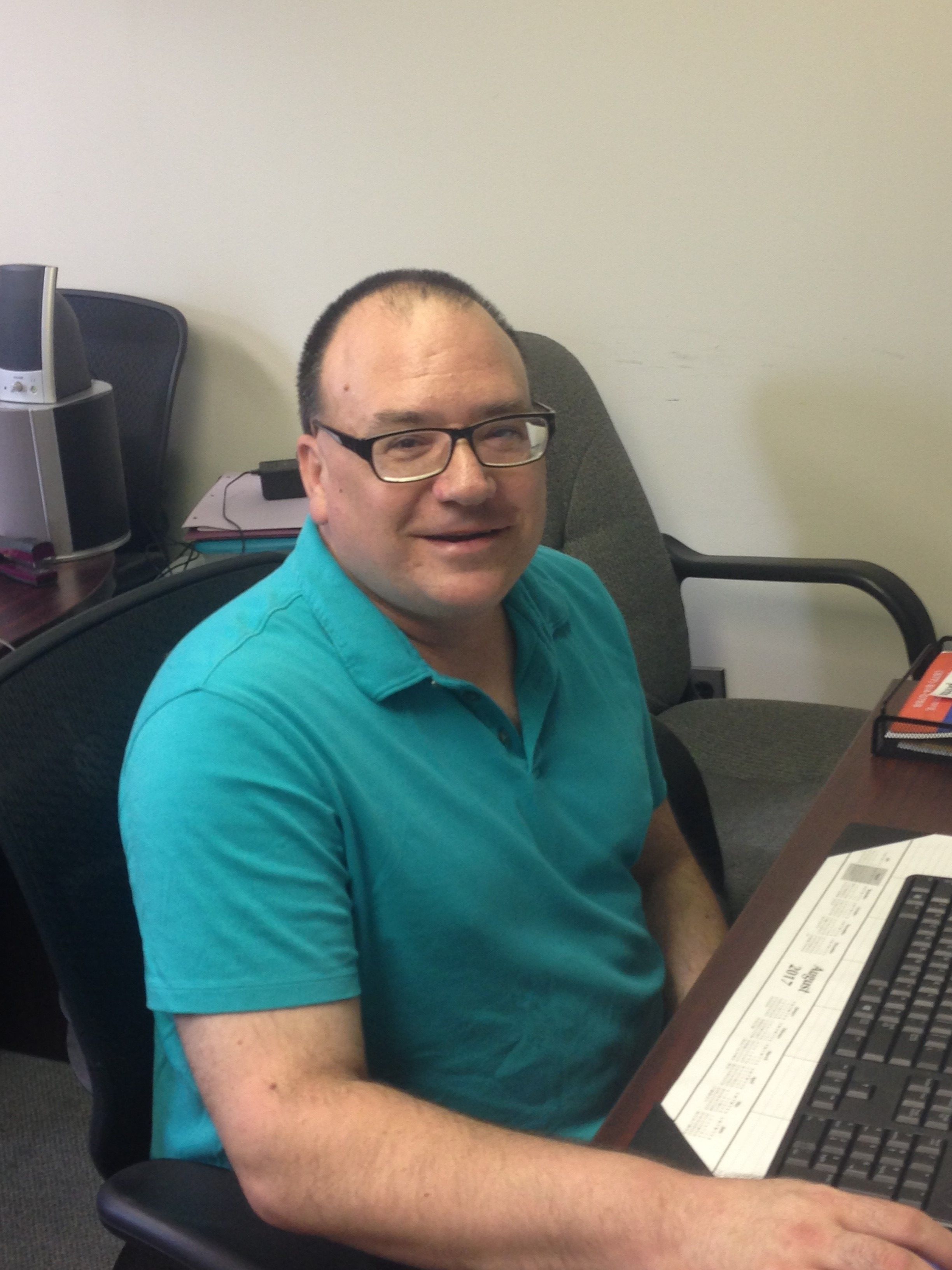 Anthony DeRosa first contacted Blueprints [then known as Community Action Southwest] in September of 2013 for assistance in developing a spending plan through the agency's Financial Capabilities Center.
He was struggling to live from paycheck to paycheck as his spending had become an addiction. He was unconcerned with how he would pay for his rent, food, or gas so that he could get to and from work. He was hiding purchases from his family and had lost three jobs in the financial industry, as well as his marriage.
He owed money to various lenders, had no savings, was earning minimum wage as a part-time janitor, and received SNAP and Medicaid benefits. Shortly after accessing services available through Blueprints, Anthony started a 12-Step program called Celebrate Recovery for his spending addiction.
Anthony attended his budget appointments every month at the agency, as his case manager helped him evaluate his purchases and the negative impact his spending habits had on his life. In order to better track his expenditures, the two agreed that Anthony would bring every receipt from purchases he made so they could analyze his spending and determine in which budget category it could be tracked. Within a year, Anthony began doing this on his own.
Anthony enjoyed his Blueprints appointments because he had established great partnerships with the staff. He was eventually referred to the agency's career development services, which led to him securing a position with a local cleaning company.
By 2016, Anthony was adhering to living within his planned monthly budget, and he also opened a savings account. The 12-Step Recovery group had helped him to be thankful for all the things he had, rather than focus on the things he didn't have. It also gave him the confidence to continue doing the work that was necessary in order to achieve his goals.
He was working extremely hard to earn a sufficient income, walking two miles to and from his cleaning job, which often offered him additional hours. In the fall of 2016, Anthony was hired as a part-time Consumer-Family Satisfaction Team Member at Blueprints. The team is responsible for surveying the consumer satisfaction of mental health providers on behalf of Washington County Behavioral Health.
During the summer of 2017, Anthony was promoted to be the full-time leader of the Consumer-Family Satisfaction Team at the recommendation of the agency and Washington County. Anthony's co-workers and the agency's management team rave about his positive attitude and diligent work ethic. Anthony continues to work for the cleaning company every Saturday. Due to his increase in income, he no longer receives SNAP or Medicaid benefits.
Anthony is currently working with an agency case manager to identify which graduate school he'd like to attend in order to attain his Master's Degree in Social Work. Other future plans at the agency include participating in the Getting Ahead Program as well as the agency's Home Ownership Center so he can one day purchase a home.
For the last four years, Anthony has worked diligently to achieve his goal of becoming financially responsible. Anthony is thankful for all the help he has received and wants to use his experience to, "pay it forward." He believes Blueprints changed his life in a positive manner, and he can't wait to help change the lives of others. Anthony connects anyone needing services to Blueprints, so they can start implementing major changes in their own lives.